Point of Sales (POS) Software in Dubai
for Retail and Restaurants
Finding for the POS Software in Dubai that you can use to punch order and issue receipts to your customer is easy,
there's a lot of choices in the market with cheap prices,but finding the POS Software that can help you understand
what's happening with every aspect of your business from your Sales, Inventory/Purchases, Accounting, Customers
and Employees plus a provider that will be there every step of the rocky, bumpy way is like finding a needle on a
haystack. Good thing, you found us.
TRY POLARIS FOR FREE
What is Polaris Point of Sale Software – and how can it help you understand your business better?
Polaris POS is developed by Polaris Technology LLC, a Dubai based Software Company.
We are not big, but we are definitely growing. From 1 full time employee to 10 great minds in a span of 3 years.
Features of Polaris Point of Sale Software
It is easy-to-use and highly customizable
1 Hour – a full, dedicated one-hour training is what we need from you to understand how to use the POS Software. You don't need to have technical know-how to use the software. Whether you are a Retail Shop, Supermarket, Restaurants,Coffee-shop or whatever industries you are in, whatever you are selling, for as long as it's legal, Polaris Software can sell with you.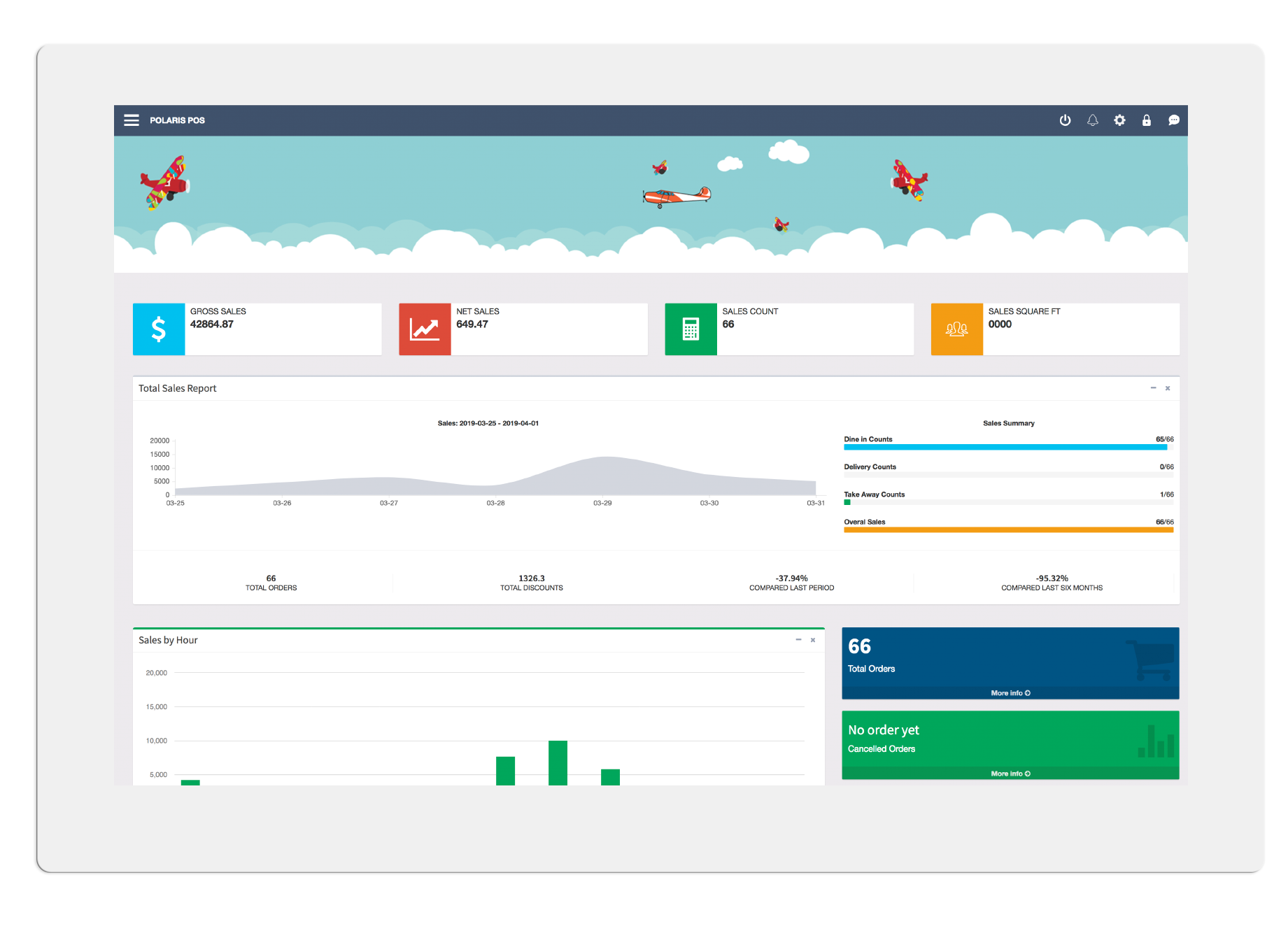 Cloud-based POS Software in Dubai
You always hear this term cloud-based, and probably you are asking what is the hell is that? Polaris POS is hosted in a cloud facility, by Microsoft, allowing you, the users of the Point of Sale software to view and monitor your transactions whether it's Sales, Employee Clock in and Outs, Accounting Transactions in store, using any devices, with a working latest browser (Safari, Firefox, Internet Explorer) for as long as you have Internet Connection. Whether you out of the country, you can monitor what's happening with your business, like you are always there even though you're not.
Complete and Comprehensive POS Software
Do you have different Software in place to manage the different aspects of your business, one software for Billing, another one for Inventory Management, one for monitoring Employees and you tired are jumping from one software to another for every transaction?
Working with hundreds of retailers and restauranteurs we know their pains, and we understand that the mentioned problem above is one of them that's why built these 8 Unified Modules with powerful features to alleviate your problem.
8 Unified Modules POS Software Modules
Does our Point of Sale Software sounds to good to be true?
Find out by yourself.
Sign Up for Free Trial Today
TRY FOR FREE