Customer Managemenent Module
Modern Businesses
Clever way to store your Customer Informations, and purchase history
a smart way to keep your business connected
Try for free
FEATURES
Your Customer List right through your POS
One Better way of providing a better service to your Customers is getting to know them, not only by name but also on what they want to create some a higher of level service personalization.
Keeping your business altogether

Gone are the days that you need to scour excel spreadsheet to look for customer information. In Polaris POS you can search them either easily by typing their name, or mobile numeber. If you have a previous list of your client of file you can easily import on the POS Directory.

See the value your customer bring on the table

Customer drives your business, knowing the how much value they give to your business would allow you to allot an amount to invest on them to create a valuable relationship. Remember Loyal Customer tend to recruit new customer.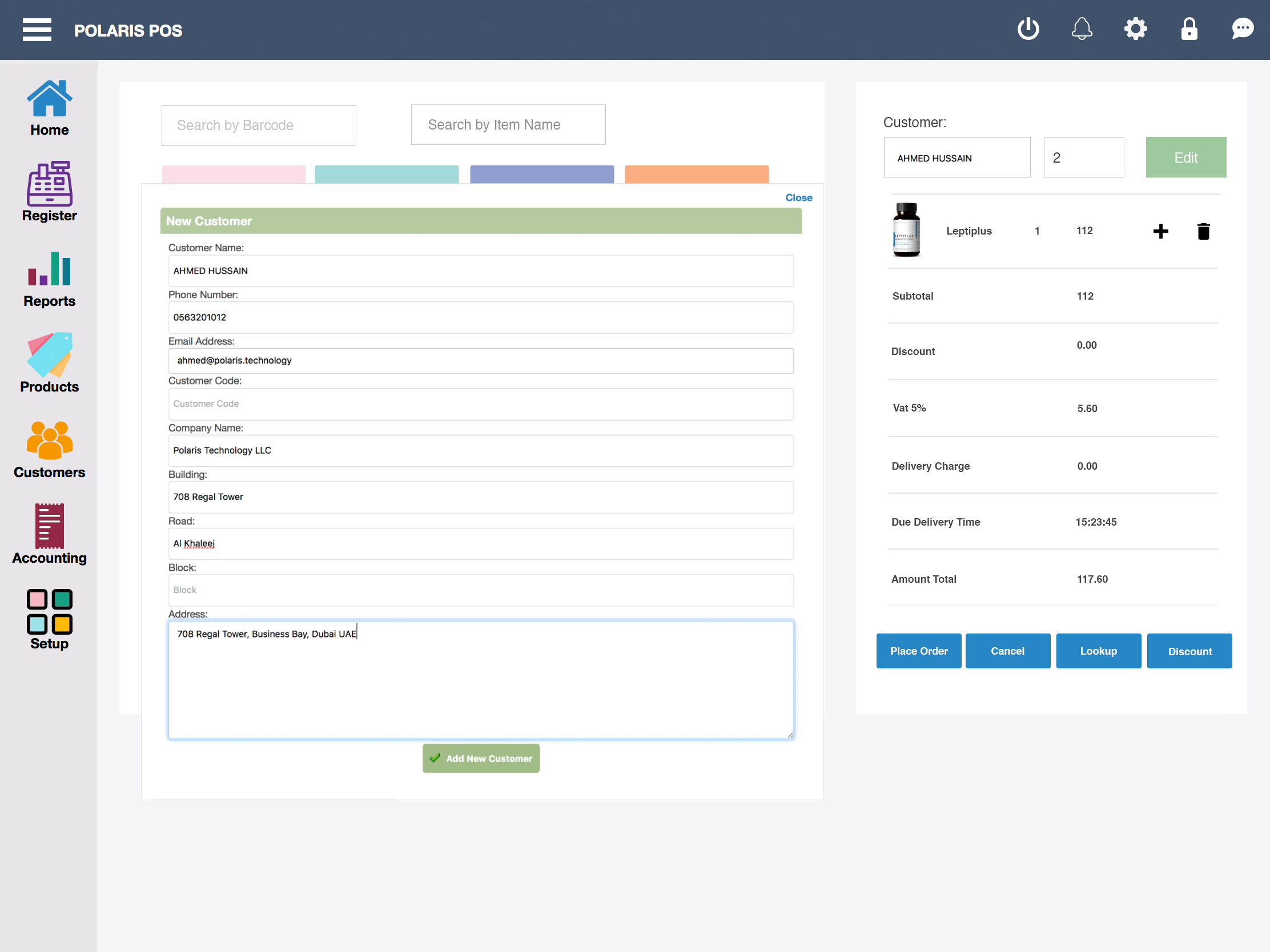 Free Dashboard to know if you're on
track with your metrics at a glance
The Polaris pos Dashboard gives you real-time data about your business.
You can see metrics relating to customers such as Top Customers,
Average Spending of Customers and many more data that you can
use to make data-driven decisions.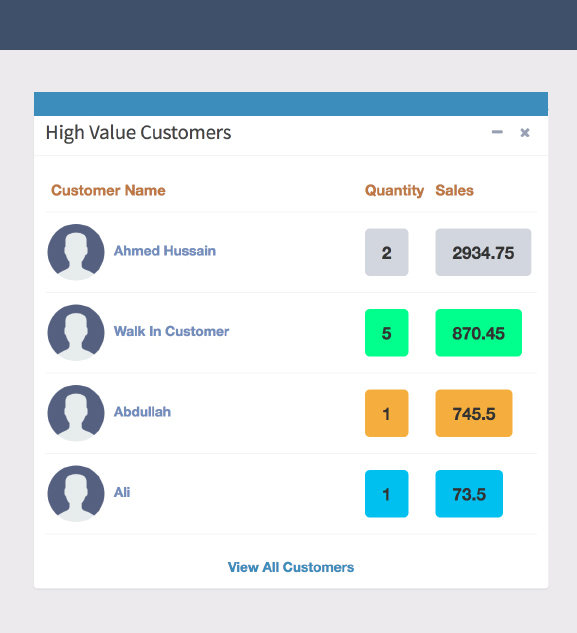 Everything you need from an Inventory Management Software
Polaris POS has everything you'd expect from a complete solution.
It is equipped with reports and functions that helps you understand your Inventories better.
Customization options, team access and data controls let you work the way you want.
Easily Add Customer Informations

Perfect for businesses who wants to capture customer information, such as name, email and phone number and address for deliveries.

Purchase History

With Polaris POS you can keep track of the purchase transactions of your beloved customer.From the count, items, quantity, value and even discounts given.

Accepts On Account Payment

Offer your products on credit to attract more customers who prefers merchants with wide spectrum of payment terms.

Customer Payment

CRM Module shows the invoices with pending payment. Great way to organize your On Account transactions

Easy to Digest Reports

Polaris harness all your customer's data and translate it into easy to understand reports. Giving you the ease of making data driven decisions.

And It's FREE

Nothing is free in this world, but our CRM module is an exception. Get the Polaris POS and have the CRM module for free!
Some of the clients that trusts us
Switch to Cloud-based POS software.
Switch to Polaris POS.
No Credit Card required. No Commitment. No Risk
Start free trial