Inventory Management Software for
Modern Retail and Restaurant Businesses
Polaris built-in Inventory Management Module is designed for businesses
who wants to keep track, manage and control the movements
of their Inventory Assets.
Try for free
FEATURES
Inventory Control & Management Software
Polaris Inventory Management Module empowers users to track the movements of the inventories,from ordering to payment. Keep tabs on your inventory costs for tax time. Handle special cases such as credits, returns and partial shipment. You no longer need to rely on spreadsheets with inFlow Cloud.
Adding products with ease

You can import a product one at a time or by the thousand Leverage of the excel format below as your future reference for product details importing..

From Simple to Complex Inventory Management

From managing thousands of SKUs to simplifying and standardizing complex inventory management processes. Polaris Inventory Management Software is no stranger to it.
We've been there, we've done that.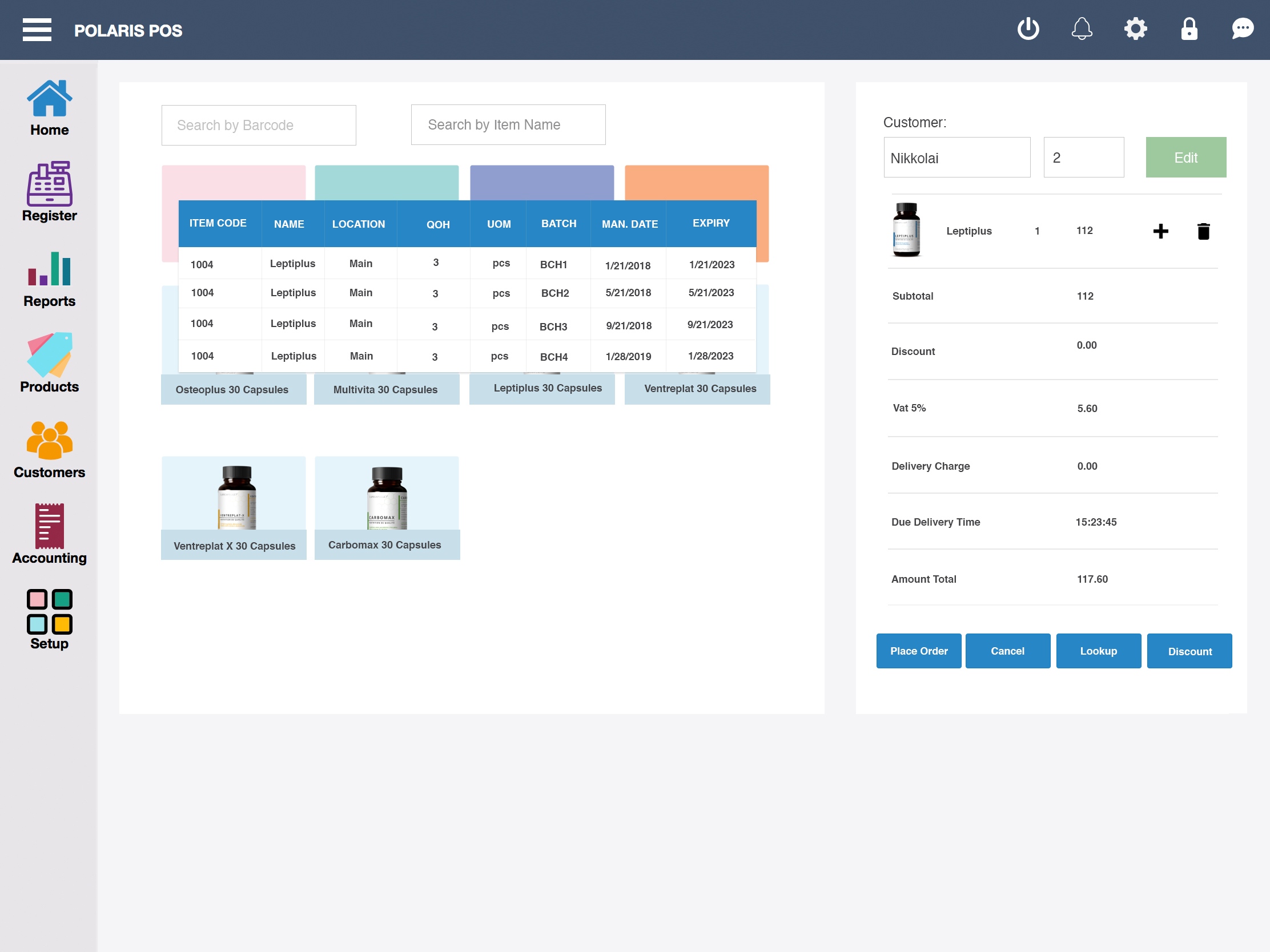 Free Dashboard to know if you're on
track with your metrics at a glance
The Polaris Dashboard gives you real-time data about your business.
You can see metrics relating to inventories such as Best Selling
Items and Slow Selling Items,Pending Orders, newly added Item
and many more data that you can use to make data-driven
decisions.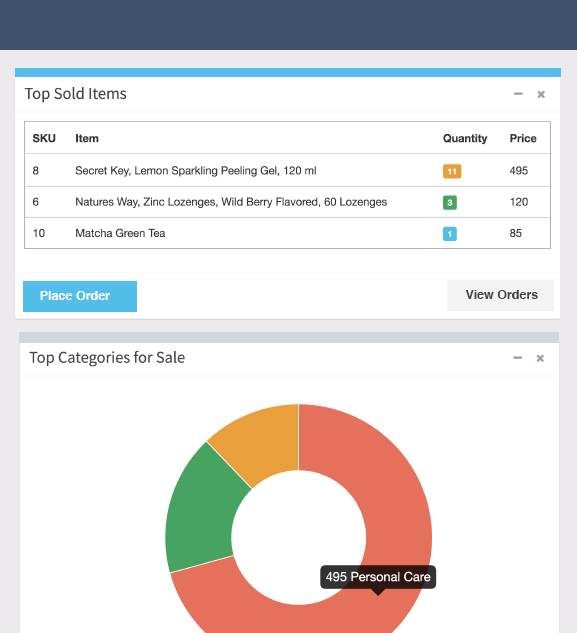 Everything you need from an Inventory Management Software
Polaris POS has everything you'd expect from a complete solution.
It is equipped with reports and functions that helps you understand your Inventories better.
Customization options, team access and data controls let you work the way you want.
Easily Add Products and Variants

Perfect for businesses with Products with different sizes, colors, brands. Select items to be displayed on your Sales Screen using quick keys function.

Supplier Management

Enables you to manage key profile details of your Suppliers. This profile information includes address information, names of main contacts,banking details, payment terms, TRN number and transactions done.

Inventory Expiry management

Get notified with the inventories that is near to expire, and which hits the reorder level to keep your inventory on stock.

Recipe Management for Restaurants

Cornerstone of every restaurant kitchen inventory tracking is recipe management. It provides a method for achieving consistency in every meal served.This is to helps to ensure that you won't run out of Ingredients and deter thefts as well

Inventory Level Notification

Emails will be sent out as a quick heads up if Items availability reach a certain level either Maximum Reorder Level or Minimum Reorder Level.

Purchases Management

Manage suppliers, quotations, purchase orders, and incoming shipments.Instantly view budget spend, rather than waiting for the bookkeeper's report
Some of the clients that trusts us
Switch to Cloud-based POS software.
Switch to Polaris POS.
No Credit Card required. No Commitment. No Risk
Start free trial