Real time acess to business data
whenever and whereever you need it.
Polaris Dashboard is designed to make your data easy to understand.
No need to hunt through spreadsheets—Polaris Dashboard breaks it down so
you can add it up quickly.
Try for free
FEATURES
Know where your business stands with
free and powerful reports.
Polaris Dashboard provides snapshots and insights and advanced sales reports.
It's a business intelligence software that comes free with your Polaris account.
Keep your eyes on the bottom line

See all your transactions and deposits easily.
Track the progress of every invoice—see the clients who owe
you money, and know who's already paid.

Data made digestible

Designed to make your numbers easy to understand.
Polaris Dashboard breaks down every important KPI in graphical presentation
so you can add it up quickly.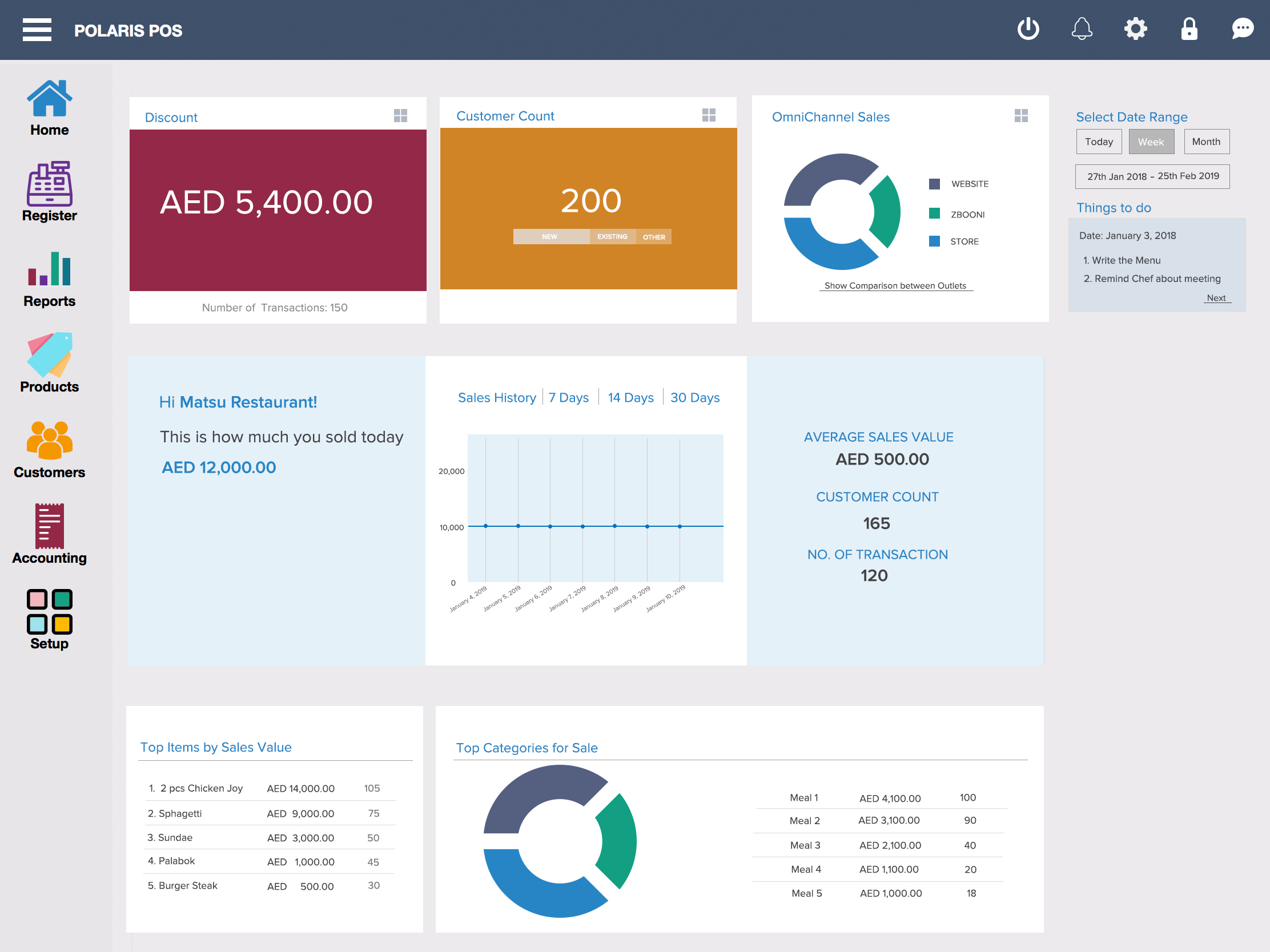 Check the free Dashboard Progressive Web App
to see your sales from anywhere.
The Polaris Dashboard gives you real-time sales data
on any Device. Compare sales by time across multiple
locations and always know which items are fast and slow moving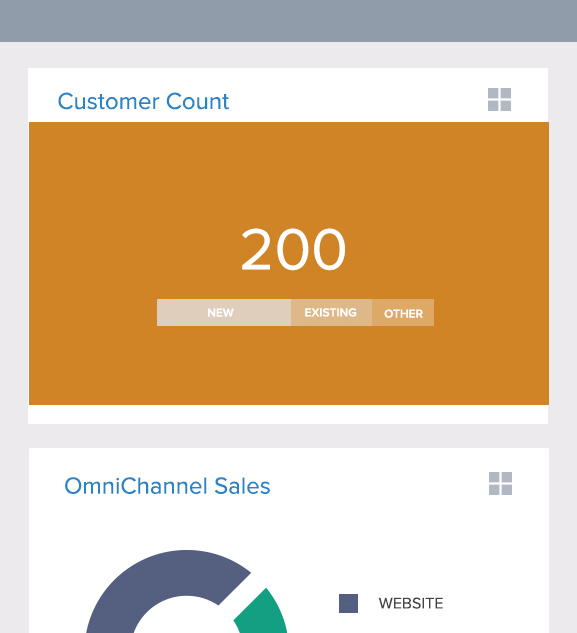 Understand what's happening across outlets throught the dashboard
Color coded KPI's beautifully designed interactive graphs,
making it easy for on-the-go business owners to make smart and
data driven decisions
Payroll management

Know which visa, work permit is near to expire right through the Dashboard. Aside from that you can see who among the employee sells the most.

Accounting management

See which Sales Invoices is pending for payment and get notified with the recurring expenses. See which operating expenses you spend the most

Inventory management

Get notified with the inventories that is near to expire, and which hits the reorder level to keep your inventory on stock.

Recipe Management

Cornerstone of every restaurant kitchen and it provides a method for achieving consistency in every meal served. This is to helps to ensure that you won't run out of product

Customer Management

Provides a bird's eye view on different aspects of customers' purchase history to help smart business owners gain a better understanding of Customers buying behavior

Purchases Management

Manage suppliers, quotations, purchase orders, and incoming shipments.Instantly view budget spend, rather than waiting for the bookkeeper's report
Some of the clients that trusts us
Switch to Cloud-based POS software.
Switch to Polaris POS.
No Credit Card required. No Commitment. No Risk
Start free trial