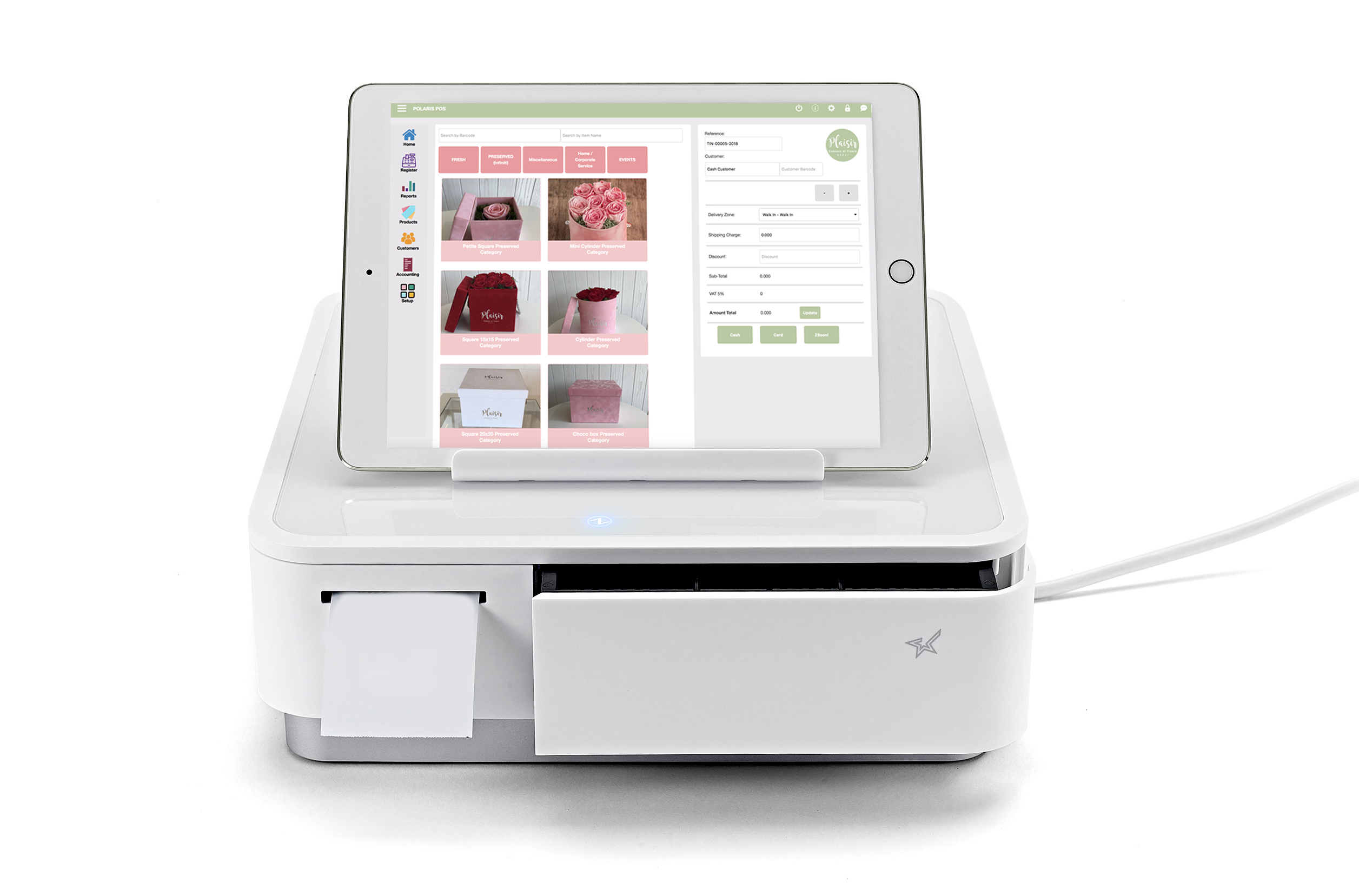 Fancy and Powerful POS
Polaris POS Software understand the vision of Flowershop owners. Other than powerful functions, the Point-of-sale Software should be fancy and aesthetically appealing. Polaris Cloud-based POS works with any devices, whether it's MAC, Tablet or PC.It is perfectly designed for IPADS/Tablets, which can be easily carried around the corner of the flowershop or you can take it to your next event! It would definitely give your business a trendy vibe.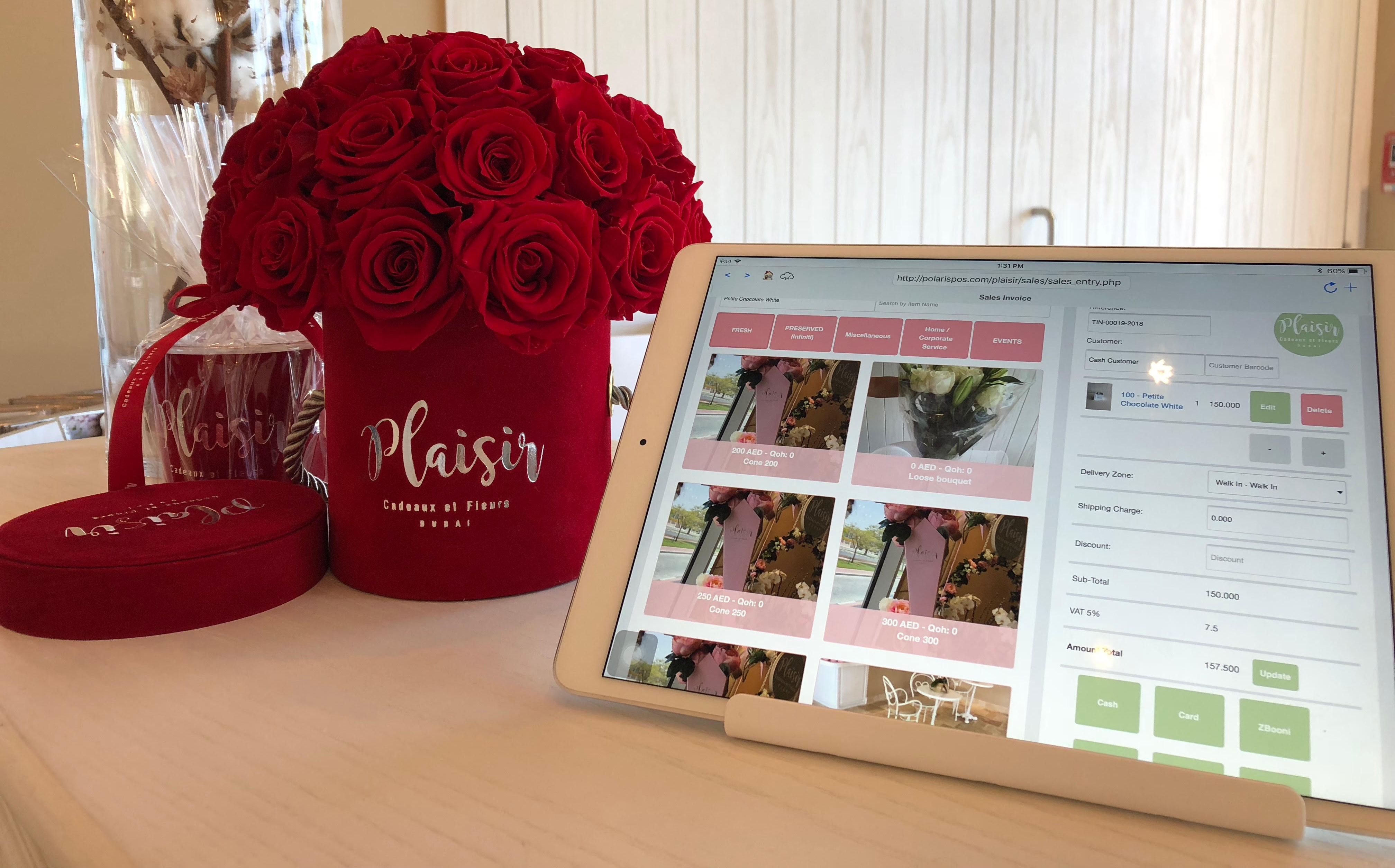 POS Software Customer Management
Easily add your customers on the system and keep track of their recent and previous transactions and special notes.One Better way of providing a better service to your Customers is getting to know them, not only by name but also on what they want, to create some a higher of level service personalization.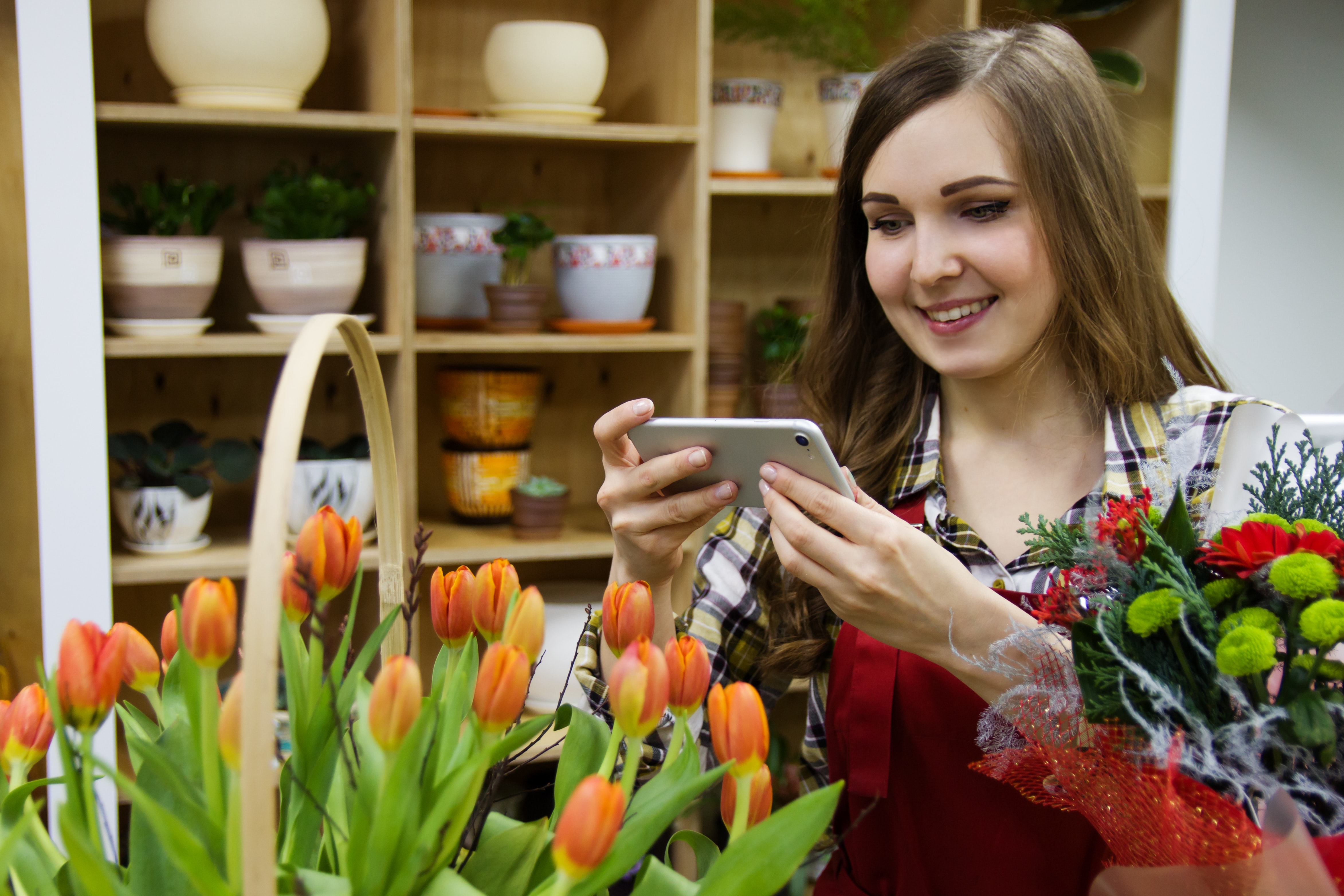 Flowershop Accounting Software to keep your store blooming
It is now easy to do Invoicing, Bookkeeping and Purchasing and Supplier Payments. With powerful reports such as Profit and Loss Statement, Balance Sheet Statement, Sales Report by Item or Category. You can record payments, fund transfer and deposits. Polaris POS gives you the things you need to efficiently run your Flowershop business.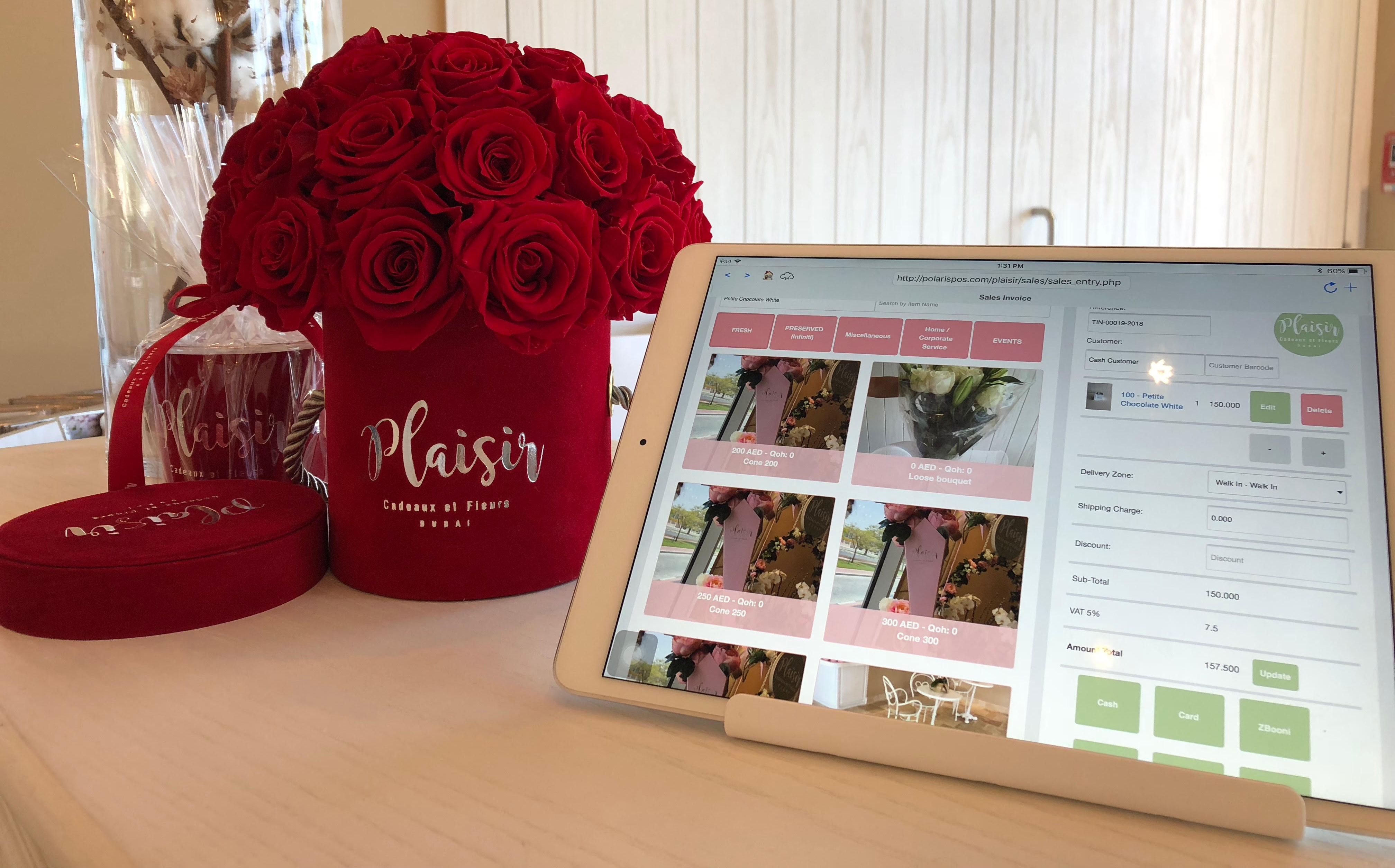 Events and Homeservice POS
Record Sales whenever or wherever you are.Ipad POS is perfect for Events and Home services. You can customized the inclusion of your packages. You can add items from your Sales Page or Items and Services from other Partner Providers.
Out-of-the-Box Integration
Features you will gonna love
Find out how Polaris POS will grow your business

WORKS WITH ANY DEVICE
It works with PC, MAC, IPAD/ Tablet you just need to have a working browser. You can also utilize your old hardware to start selling

PROMOTIONS
Entice your customer to purchase more through offering promotions. Monitor it's performance through the retail dashboard
MULTI-CURRENCY POS
Give your clients the option to pay you in their own currency.Polaris POS allows you to record transactions done in currencies, like in Dollar, AED, SAR, Yuan and Yen

ADD-ONS
Polaris POS connects with best business apps such as accounting, e-commerce, ERP etc everything you need to power-up your business

WORKS OFFLINE
Suddenly internet got disconnected? With Polaris POS you can continue selling and resync all Sale data once internet is up

FRIENDLY SUPPORT
Our culturally-diverse team is dedicated to provide top notch Customer service. Connect through main, call or we can schedule site visit
TAKE FULL TOUR
Sign up for a 15 Day Free Trial
No credit card. No Risk. No Commitment needed