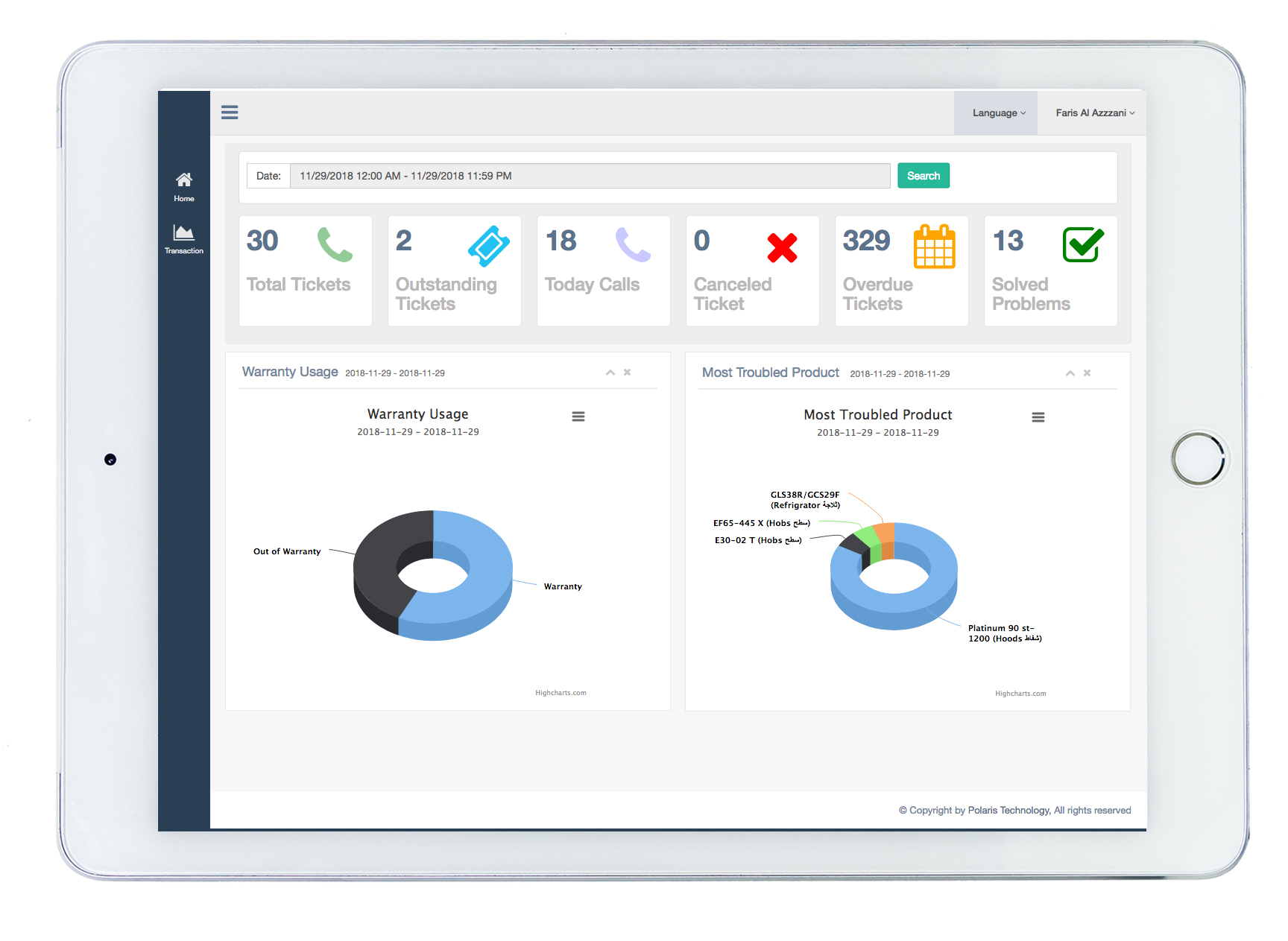 Keep tab of your Inventory In and Out
Managing your inventory in Polaris POS is efortless. You can Add,edit,transfer stocks from one outlet to the other. In Polaris POS you can monitor up-to-the-minute stock levels across all locations. You can issue Purchase Order right through the POS Software! Does it spell effortless for you.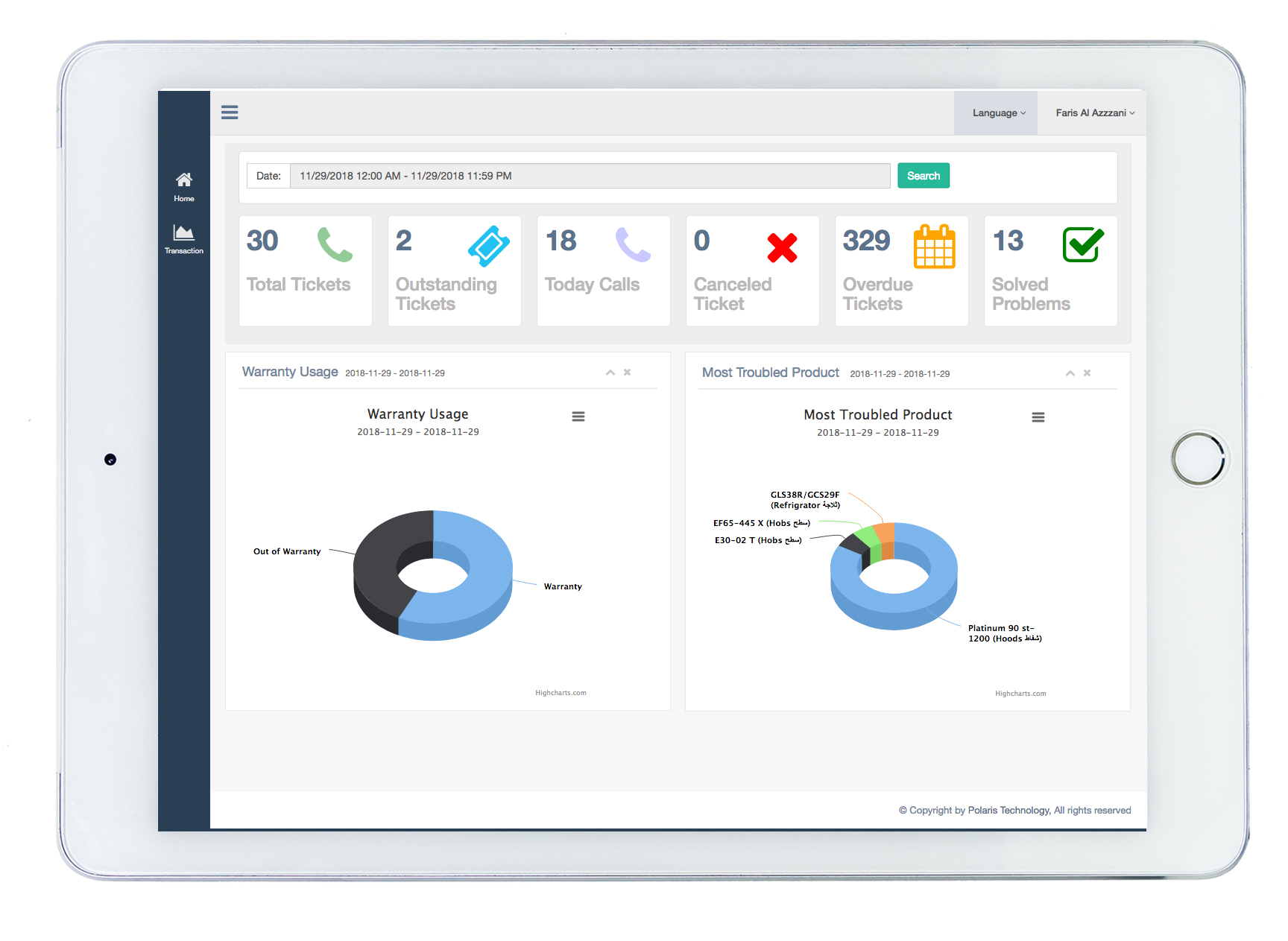 Retail Business Intelligence
Create financial Snapshot of your business. Polaris POS gives you insightful data about your Sales, Expenses, Inventory Movements and Customers Transactions, that will help you make sound decision whenever or wherever you are.Polaris POS has a powerful dashboard that shows the key metrics performance by day, month or specific days you want/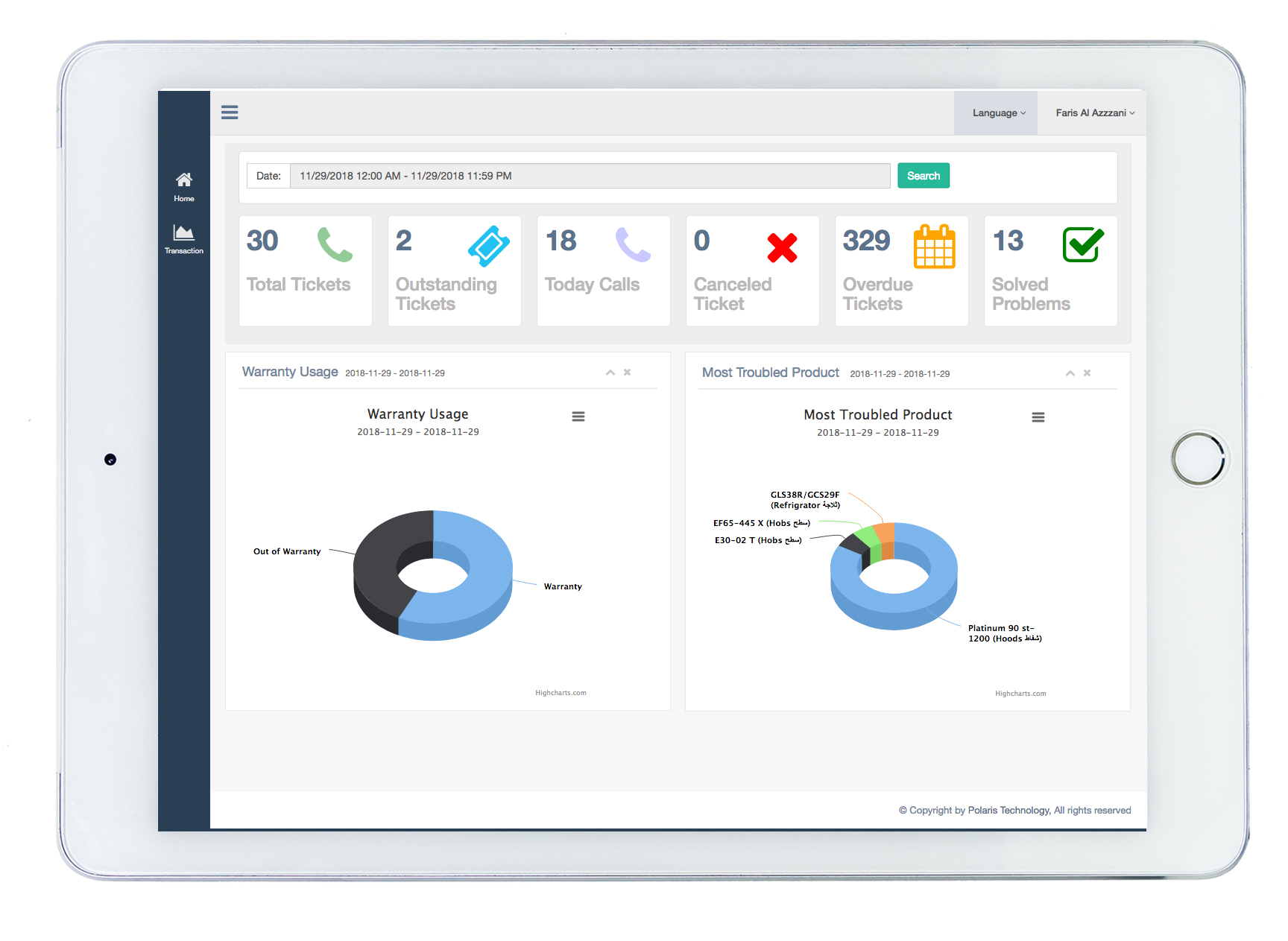 Customer Service Software/ Scheduling Software
Polaris POS is integrated with a Field Service Application a Customer Service Application that handles all your maintenance and Installation requests. It's a perfect tool to know much money and resources you shell out for maintaining the items you sell.It also one way of keeping track of yourcustomer maintenance contracts and billing history.
Out-of-the-Box Integration
Features you will gonna love
Find out how Polaris POS will grow your business

WORKS WITH ANY DEVICE
It works with PC, MAC, IPAD/ Tablet you just need to have a working browser. You can also utilize your old hardware to start selling

PROMOTIONS
Entice your customer to purchase more through offering promotions. Monitor it's performance through the retail dashboard

REAL TIME REPORTS
Access your up-to-the-minute report anytime anywhere. Monitor sales as it happens. Perfect for business owners who are on-the-go

ADD-ONS
Polaris POS connects with best business apps such as accounting, e-commerce, ERP etc everything you need to power-up your business

WORKS OFFLINE
Suddenly internet got disconnected? With Polaris POS you can continue selling and resync all Sale data once internet is up

FRIENDLY SUPPORT
Our culturally-diverse team is dedicated to provide top notch Customer service. Connect through main, call or we can schedule site visit
GO TO FEATURE PAGE
Sign up for a 15 Day Free Trial
No credit card. No Risk. No Commitment needed